Read Our Doggy Transformation
& Success Stories
Carol from Canine Harmony is the best thing that happened to our dog! We are first-time puppy owners who had absolutely no idea what we were doing! A friend recommended me to Carol, and she was a lifesaver! Very responsive, obviously caring about animals and their owners, and brought so much joy to our household when she came to train! She taught us what to do, answered all of my worrying text messages all the time (without charge), and thoroughly trained our dog and trained us how to train! My youngest still asks when Carol is coming over. Canine Harmony is highly recommended! You will not regret it!
-Jaime B.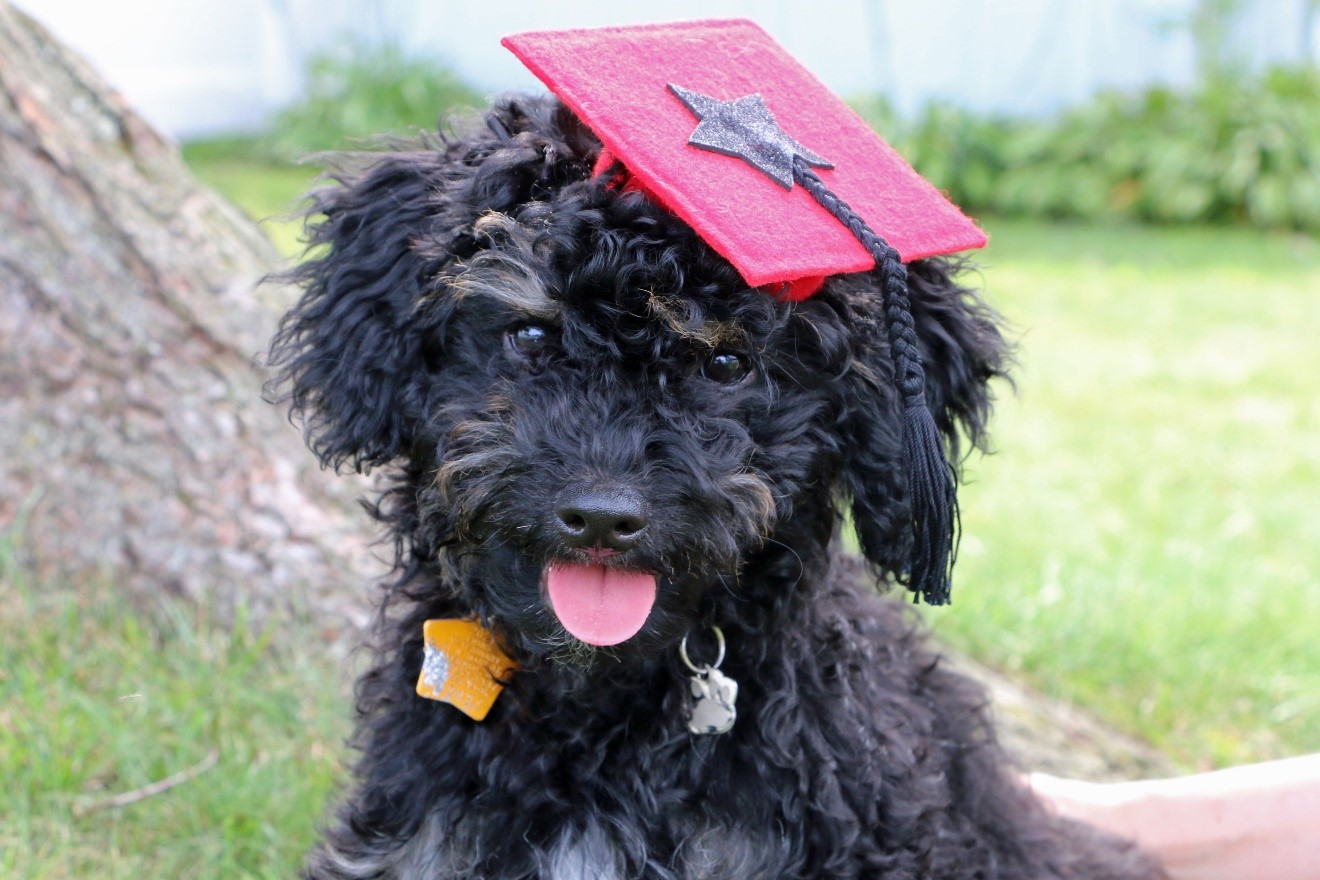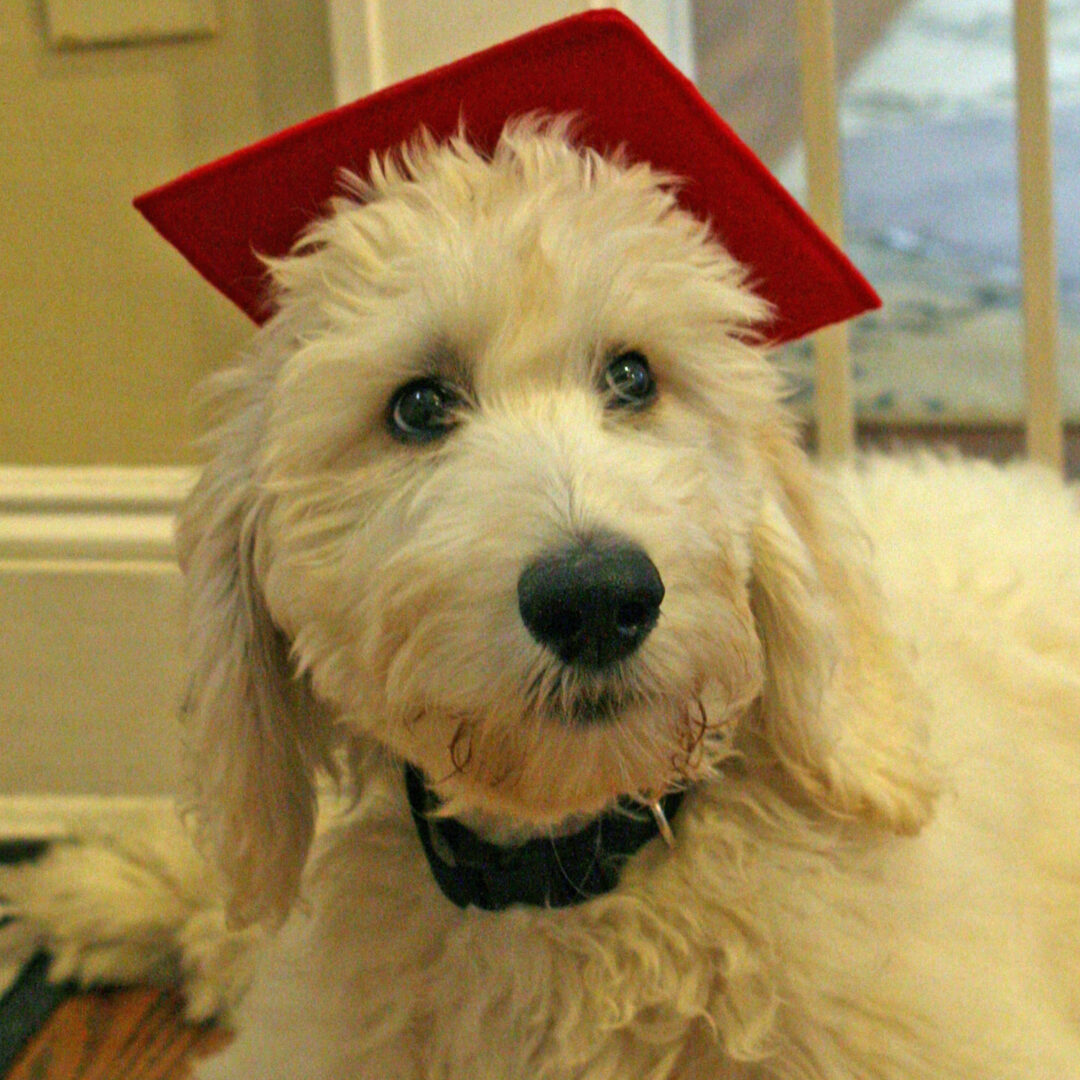 I have alway used professional trainers to work with me and my new puppies. This past October, we purchased a Goldendoodle pup. I had called several trainers prior to receiving our puppy. When Carol returned my call, I knew she was the right choice.
She was friendly, caring, and very interested in what I had to say, and listened to concerns I had about getting a new puppy. So we planned a start date a few days after Mia arrived. The day after I got Mia, another dog came onto our property and attacked our puppy aggressively while I was walking her on a leash. Mia, thank goodness, was ok physically, but after this incident, she would not leave our porch and howled every time she smelled another dog on the block. Carol came and started her magic. She introduced Mia to "safe" dogs and her patience was amazing. The first time Mia saw another dog on our property, Mia panicked, screaming and cowering on the porch. Carol just encouraged Mia patiently, step by step using positive reinforcement and kindness. After a while, Mia was lying next to the other dog and wanting to play. She encouraged Mia and me all the way. I was so happy, I started to cry! Now, Mia loves to play, and she is socialized beautifully, loving her fellow canines! Carol encouraged us each week, with all our training challenges and Mia is doing great! Mia graduated basic obedience, and we look forward to learning more from Carol in obedience training. I will recommend to everyone.
Thanks Carol for all you did.
-Janice I.
Our rescue dog Haku is the sweetest dog but he is on the shy side and in need of a confidence boost. Carol was recommended to us for her positive reinforcement training and her caring and gentle approach with dogs. From the second we met Carol, we knew it was going to be a great match. Carol is extremely knowledgeable and taught us a lot, always in a fun and caring way. Thanks to Carol, Haku's confidence is shining through and he has made tremendous progress in obedience training. Carol went above and beyond to expose Haku to various situations each and every week to build his confidence and we are so happy we found her. She is very flexible in her training approach and will tweak her ways to use what works for you and your dog. She demonstrates and explains the different exercises really well to help us achieve the best results fast. She is a very positive, friendly and upbeat person and it's always a pleasure to attend the lessons, both for us humans and for our dog! We would highly recommend Carol / Canine Harmony.
-Eve & Haku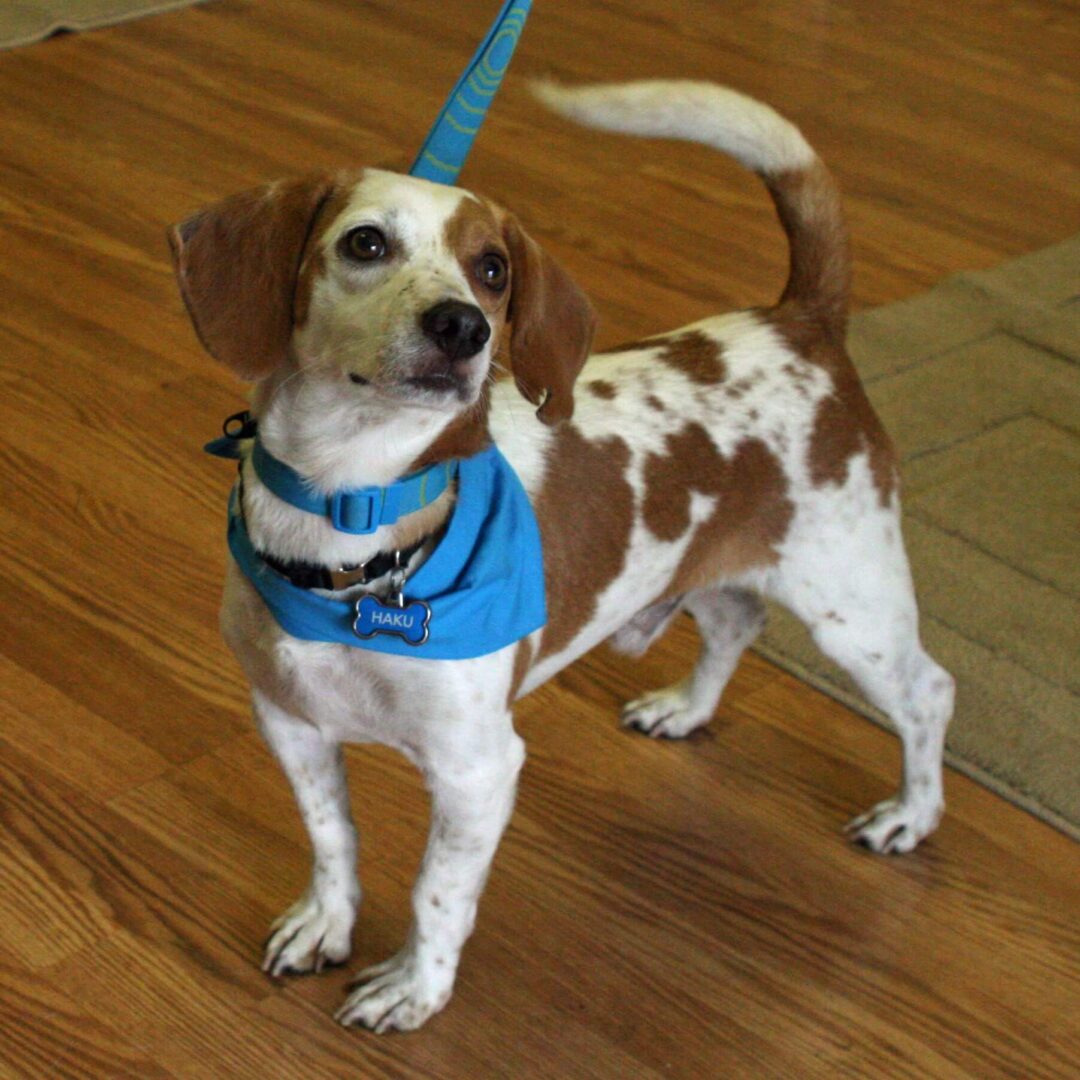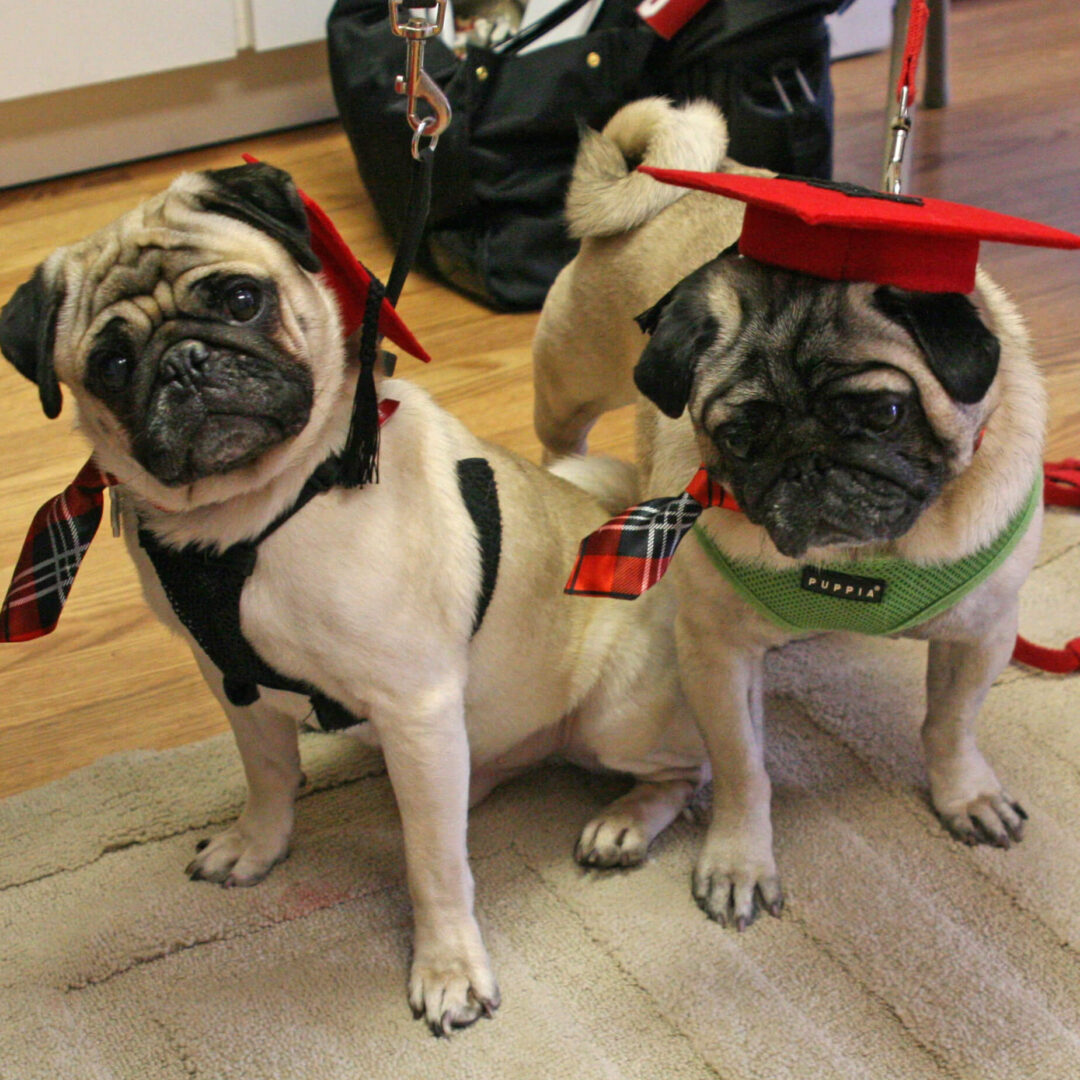 We cannot thank Carol enough for helping us and our two rescue pugs-Barney & Brutus!! Throughout our training Carol helped us bond with our new boys and even taught them to sit when we thought it would be impossible!!! Barney & Brutus looked forward to their weekly sessions and we all learned so much! Having two dogs that had no training was a challenge but with Carol's patience and guidance we have all adjusted nicely. We will continue using all the tools and tricks Carol gave us! We highly recommend Carol's services to anyone-- from puppies to older dogs! Our boys are between 5-7 years old and we thought they would not be able to pick the training up so quickly! In 6 weeks time they are sitting, staying and much more focused!! It has also helped their anxiety levels... And ours!! Thanks again Carol!! You have helped us so much!!
-Theresa B.
Carol,
We just wanted to offer a few words about your services and how grateful we are.
With every Tom, Dick, and Harry claiming they can train our puppy, we were lucky to find Carol. Jax is our first dog, (Shar Pei, Boxer mix) and we needed help. Not only did Carol love and train Jax as if she was her own, she spent extra time with us to answer every question and concern we new dog owners had. She even was kind enough to respond to our numerous off-hour emails.
To be honest, we needed training as much as Jax did, and Carol was happy to provide it. When we take her out now (she is only four months old), people are amazed at what she knows and what she can do. We all know puppies can be a handful and Carol has been instrumental in helping us become better dog owners and helping Jax be the best puppy she can be.
We will be ever grateful and look forward to working with her more in the future.
Our eternal thanks,
-Ilene, Michael and Jax I.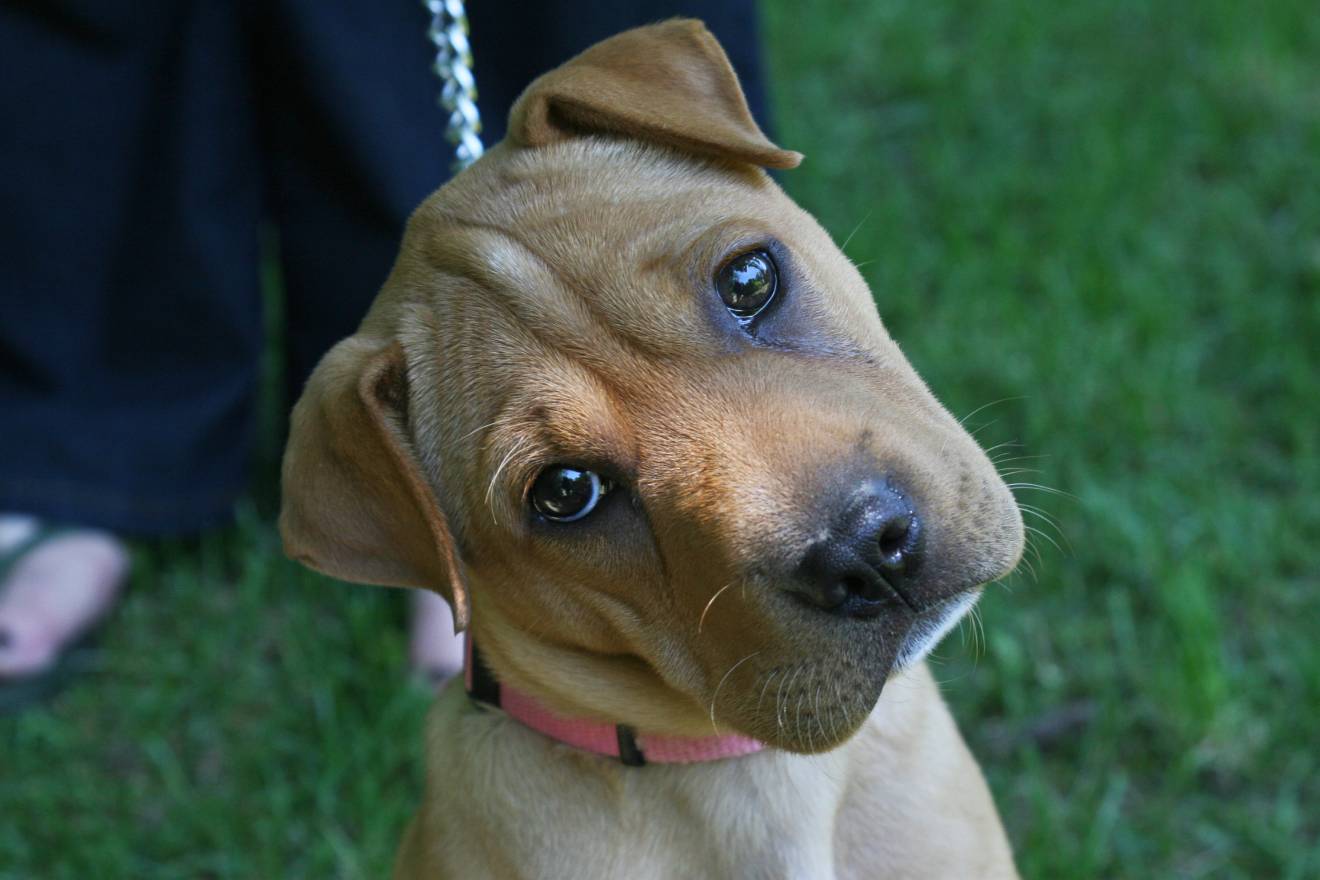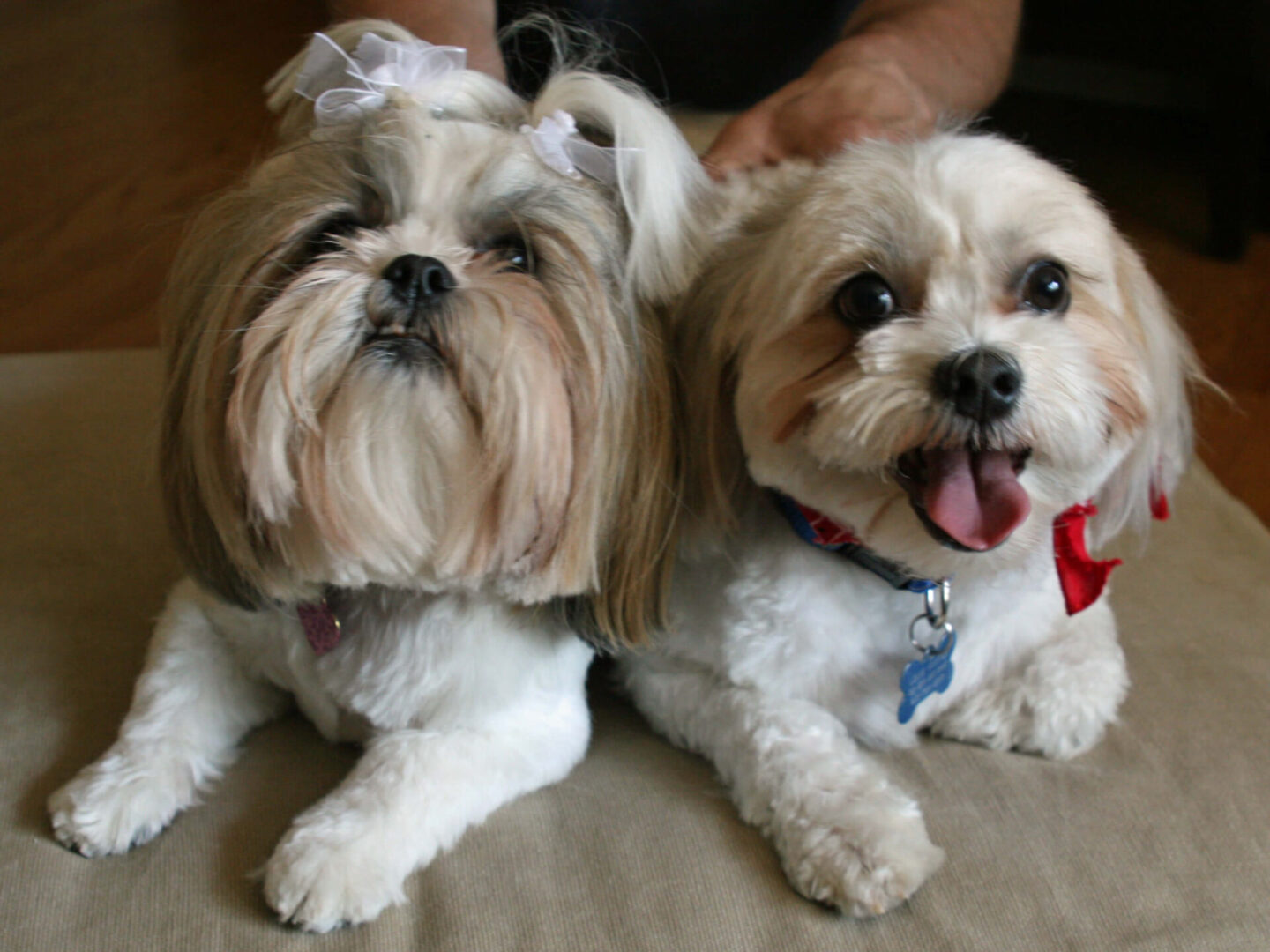 Dear Carol:
We are so very grateful for the amazing dog training you implemented during your sessions with our Mal-Shi pups, Coco & Louie. From the very moment we met you, we knew you were the exact person we had been searching for to work with our pups. We continue to utilize all of the techniques that you taught all of us. We didn't realize how much we would all learn as a family & how quickly the pups responded to everything you brought to the sessions. I will be in touch for future refresher visits! You truly are the dog whisperer!
Thank you for everything,
-Ginnie & Brian L.
And of course,
Coco & Louie
Xoxo
I have nothing but great things to say about Carol and Canine Harmony LLC. When I first contacted Carol, I was a little unsure that someone would be able to help with our eight month old Lab/Sheppard/Husky mix who was displaying all the signs of a chaotic puppy including: jumping on everyone when they walked in the door, "counter surfing", eating shoes, car keys, house rugs or anything else that seemed fun at the time. Within the first few sessions, there was a big difference in our dog's behavior. Carol had Lucy sitting, staying and listening/following commands. Carol is dependable, genuinely cares about dogs and their families. But most importantly, through Carol's training efforts, my family and I now have the knowledge and insight to handle our very energetic puppy!
We were fortunate to have Carol work with us and would highly recommend her training services.
-Kristin E.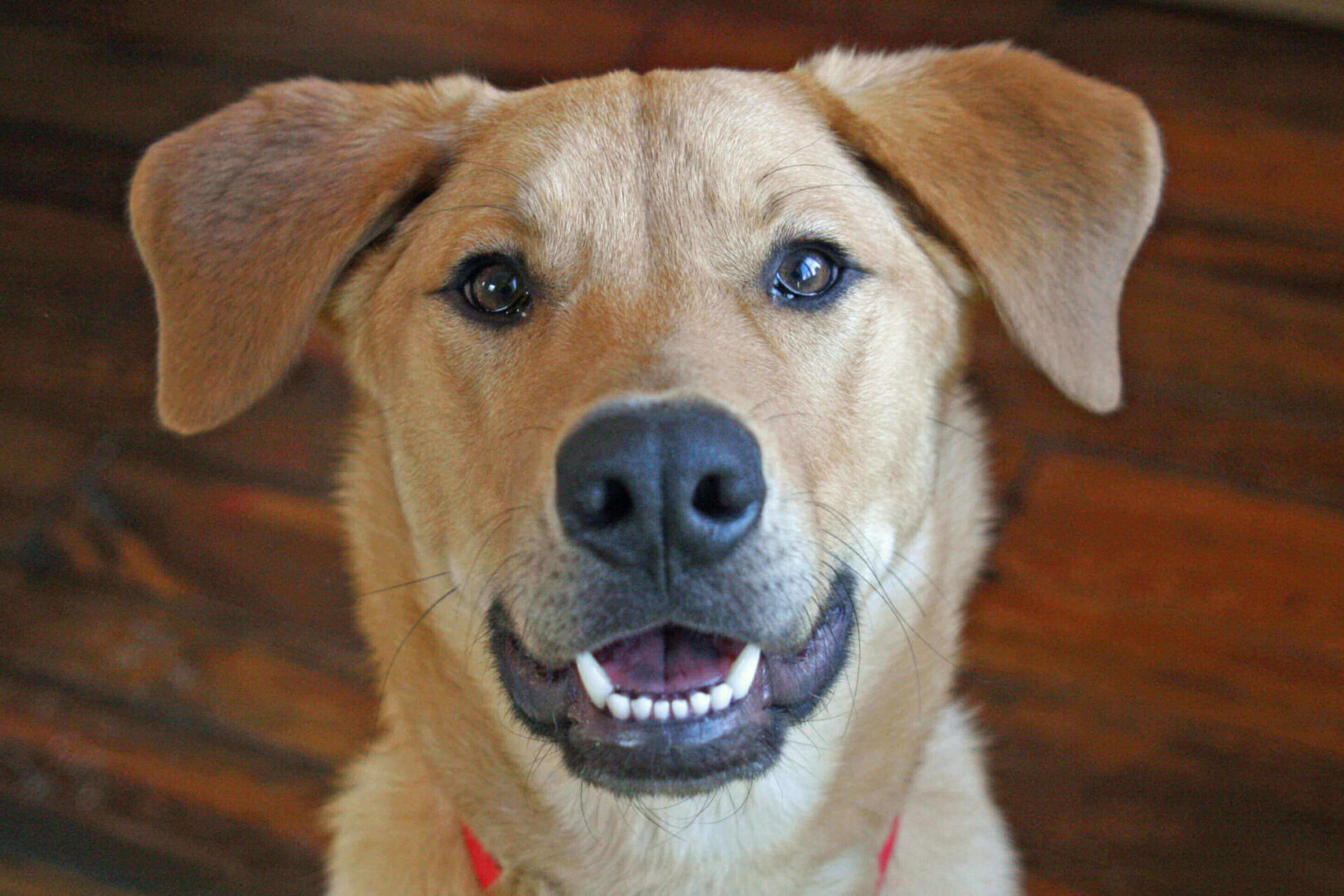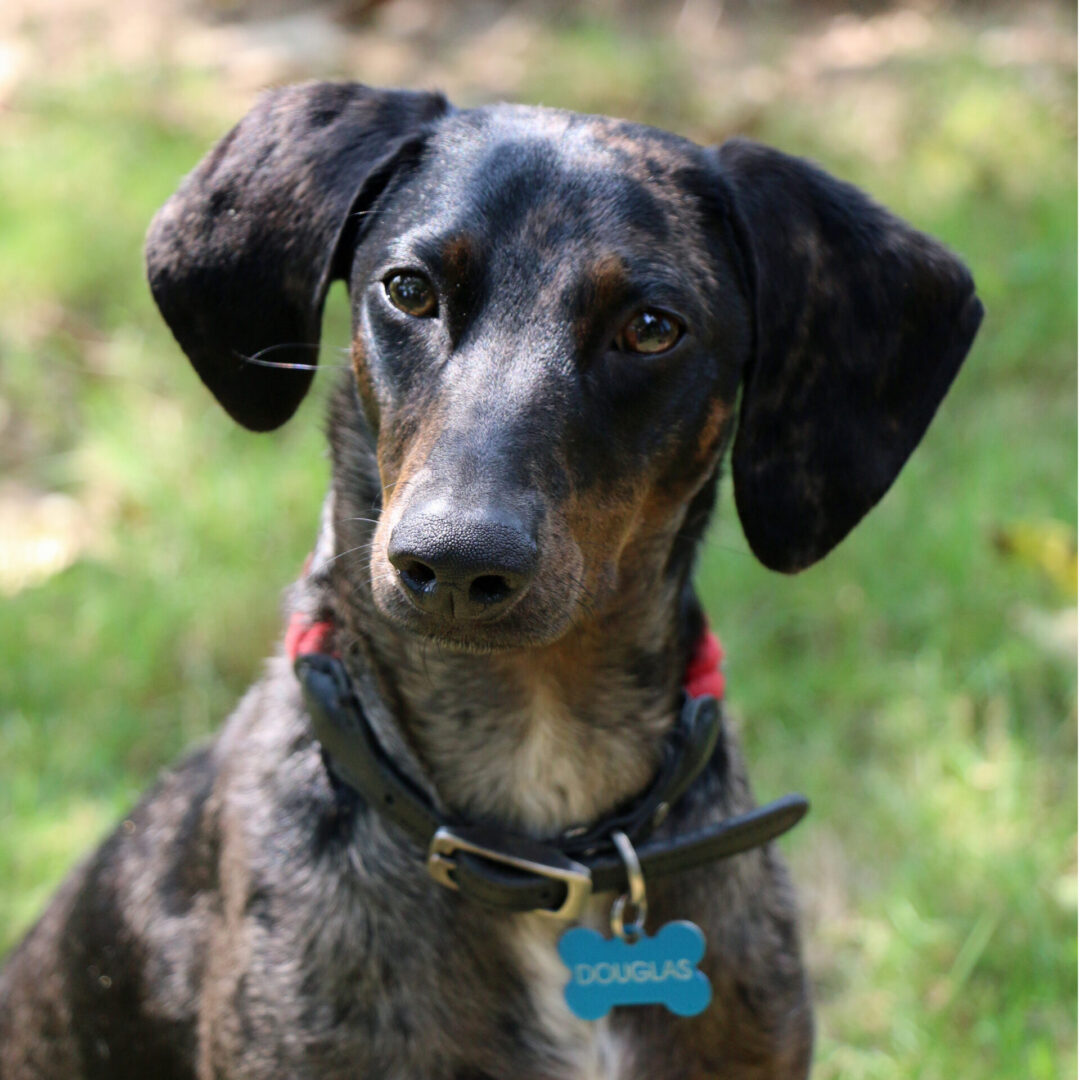 Carol offered our family invaluable help when we adopted an anxious, young dog, who had been in and out of foster care. Douglas knew zero commands and gave no signal if he needed to go to the bathroom. He had a fear of his food bowl, ducked if someone reached out to pet him, and was a nervous wreck when we put him on a leash.
Carol came to the rescue with gentle, playful, and practical tips to grow his confidence. And Douglas has transformed into a happy, snuggly, confident member of our family, who knows how to sit, stay, come, walk on a leash, and even ring a little bell when he needs to go outside.
We are so glad to have Douglas in our lives and grateful to Carol for all her help!
-Sue and David H.
Carol and Gabbi became fast friends. Gabbi is our 1 1/2 year old Goldendoodle who is full of comedy, mischief and unending energy! Carol quickly earned Gabbi's trust and have fast become friends. Using only positive reinforcement, Carol showed us how to train Gabbi to be a great member of our family and make her much more enjoyable to be around - and not just for dog lovers.
Carol has a calming effect on Gabbi and has found many creative ways to channel all that puppy exuberance without stifling her fun personality. Every time we get a compliment on her behavior, it is a reflection of the time, thought and care that Carol given.
We all love Carol and look forward to our time spent with her. We would recommend Carol wholeheartedly!
Jeanmarie M.